Sports Betting In Virginia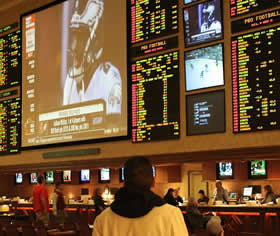 Sports betting in Virginia has undergone some changes that many were not expecting. Virginia, like most states in the southeast U.S. was not one to embrace gambling of any kind. However, over the last two years and a few legislative bills signed later, there are now legal casinos and state-regulated online sportsbooks. But, even with these legislative efforts, none have targeted the online sportsbooks based overseas that served VA residents for nearly two decades.
These sites allow American bettors residing in the state of Virginia to create accounts and wager on all of their favorite teams and players whenever they'd like. In order to help you understand your wagering options, we've put together this page. Throughout the guide, you will discover certain questions we are frequently asked while also guiding you toward a path of legal, safe, and legitimate sports betting practices. Your opportunities exist whether you know it or not, but be sure not to scan too quickly over the sportsbook review section, as we included a few bonus codes to help boost your bankroll.
Does Virginia Have Legal Land-Based Sports Gambling?
Virginia has passed legislation supporting a land-based gambling industry but many steps are still required before it launches. The most important of these steps is that companies planning on building casinos will have to get a license by the state's regulatory authorities. After that, they will have to build these casinos from the ground up. Casino brands such as Rivers and Caesars are now in the process of building their gaming venues in the towns that voted to approve them. They will house sportsbooks inside their establishments. Casinos, along with professional sports stadiums, are the only types of places allowed to host sportsbooks. If for some reason you see a place offering sports betting that is not one of these two types of places, know that you're using an unlicensed sportsbook which cannot be trusted.
Is Online Sports Betting Legal In Virginia?
Online sports betting is legal in Virginia. You can now use state-regulated online sportsbooks in VA but they are limited in a number of ways. The first of which is that these sites can't be used if you happen to travel outside of the state's borders even if you're just traveling to D.C. Also, they are not allowed to offer odds on non-sporting events like the academy awards, the annual hotdog eating contest, or even political elections. They also can't accept wagers through the use of cryptocurrencies. However, all of these features just mentioned can be found at online sportsbooks that are internationally-regulated. Because these sites are operated overseas, they are not under the legal purview of the state of Virginia or the U.S. for that matter. They are safe for you to use as you and the site are not breaking any existing laws.
Which Sports Betting Sites Accept Virginia Residents?
There are thousands of gambling sites that will accept you but be advised that not all of them are created equally. Some have no restrictions and do not adhere to any set of standards while others are dummy sites just to take your money and/or personal information. The sites we recommend have all been in business for over twenty years and have provided excellent satisfactory service to the thousands of VA players that have used their services since they launched. Look out for what bonuses are being offered as well, as you never want to join a site without first seeing exactly how much they will reward you.
Facts About Legal Online Sports Betting In Virginia
Over 1 billion dollars have been bet at online sportsbooks in VA in the last six months alone!
There are almost a dozen teams in Virginia you can bet on with online sportsbooks.
Visa MasterCard and Amex are the most popular sportsbooks deposit methods in Virginia.
No bettor has ever been arrested or charged for betting online.
Bovada Sportsbook - The Best Sports Betting Inside Or Out Of The Beltway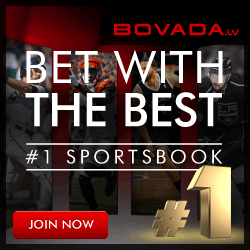 Online sports betting is becoming more and more popular every day. Being one of the most populated states in the country, the Commonwealth of Virginia is no stranger to the popular trend and Virginia residents choose Bovada's online sportsbook more often than not. Now, before you jump in head first please take a few minutes to learn why Bovada is the right site for the job. Knowing they have 15+ years of experience is definitely nothing to overlook but there's more to it than being in existence.
Even though Bovada is a great place to start for anyone new to sports betting, it is a superb online wagering site for veterans too. It has everything one would expect from any decent online bookmaking operation ranging from its various odds and lines to their numerous wager types including straight wagers, parlays, teasers, pleasers, etc. Bovada also offers these wager types through its mobile sportsbook (Apple, Android + more) and they even have an interface where propositions can be wagered as the game plays out in front of you!
SportsBetting's Sportsbook - Better Odds And Juice On Redskins Bets Than Vegas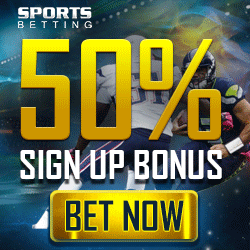 There is only so much room at the top, however, SportsBetting has rightfully earned themselves a spot in the Virginia online sports betting market. This legal sportsbook is one of the most frequented wagering sites in the U.S., and it is easy to see why when looking at how well they treat new and old bettors alike. SportsBetting doesn't just want to attract new customers, they know keeping their existing users happy is the key and this website has no lack of repeat visitors.
Anyone can appreciate the first-time deposit promotion that is currently offered by SportsBetting's online sportsbook. A maximum of $1,000 can be granted using the 50% match bonus eligible to all new players making their initial deposit. Loading funds into a player's account doesn't take much effort and chances are that most reading this review already have a form of payment that will work in their wallet or purse. Sign up for an account at SportsBetting then proceed to the cashier to see which non-standard funding options are available this month; deposits using Visa, MasterCard + American Express are always available as well as a variety of cryptocurrency.
BetOnline Sportsbook - Bank A 25% Match Bonus On Every Deposit For Life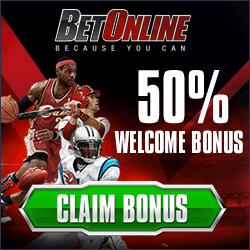 BetOnline should be your first stop for online sports betting in Virginia especially if you're looking to put a little bit of money on the Cavaliers' or Hokies' upcoming contests. Holding the competitive edge for over 10 years, BetOnline has developed an extremely devoted fan base up and down the Eastern Seaboard so it's really no wonder why Virginia really likes this bookmaker. While betting on sports is hardly a risky proposition in Virginia, residents are still encouraged to make sure they only bet with a trusted source like BetOnline.
Feel free to head over to BetOnline + see exactly what they have on the board for today; their site is 100% free to browse at which point the genius of their intuitive interface is sure to shine through. Available on PC and Mac, as well as Android and iOS powered devices, just about anyone with internet or mobile network connection can experience all BetOnline has to offer. Now that you know they have a 25% lifetime bonus to $1,000 on all deposits, why are you still reading this review? Go bet!
Top Virginia Sports Betting Sites
Rank
Online Sportsbooks
Bonuses Offered
Rating
US Players?
Play Now!





Other Types Of Gambling Available In Virginia
Virginia used to be one of the strictest gambling states in the nation; however, that seemed to have changed with the passing of HB 4. Under this law, casino gaming is now authorized in the state, which will bring casinos to the five towns that approved it. Additionally, any horse racing track may be soon able to offer slot machines and table games with the expansion of this bill.
Does Virginia Allow Pari-Mutuel Betting?
One of the only gambling options Virginia residents have is at the Colonial Downs thoroughbred race track. Located in New Kent County, Colonial Downs offers pari-mutuel betting. Now that the voters approved the aforementioned measure and the legislators agreed on regulations, expect to see places this venue expand into what they offer on-site and through an online platform.
How Old Do I Have To Be To Bet Sports Online In Virginia?
To bet sports online in Virginia, residents need to be at least 21 years old. We have established this by going through Virginia's legal code. Online sportsbooks allow residents from Virginia to create an account by verifying their identity, so be sure to have a valid form of ID ready when you signup.
What Teams Can I Bet On In Virginia?
Virginia is home to some of the best college sports teams, with intense rivalries sprouting up between several schools. When sports betting in Virginia, college events are some of the most popular. If professional sports are more your style, however, residents are free to choose whichever team they want to wager on. So long as everything is done at an online sportsbook, there's nothing preventing residents from sports betting in Virginia.
Liberty Flames
Radford Highlanders
Richmond Spiders
Shenandoah Hornets
Virginia Cavaliers
Virginia Tech Hokies
Why Was My Credit Card Declined At Bovada?
Credit cards are the most traditional and convenient way for residents to fund their sports betting accounts. Unfortunately, there are times when you'll be sports betting in Virginia and your credit card will get declined at an online sportsbook like Bovada. This is not because your card is bad. It is a result of something called the UIGEA, which is a federal banking regulation.
This regulation allows banks the option of declining payments to online, overseas vendors when they are unsure of what the vendor is. It could be as a result of an older payment processing system that the book is using, or it could just be the bank trying to be extra cautious. Either way, credit cards do run the risk of occasionally being flagged and declined. Fortunately, there are a number of different ways for bettors to fund their accounts that are similar and just as convenient as using their credit card when sports betting in Virginia.

Best Deposit Options For Large Wagers!
There are a number of different ways to fund your online account when it comes to sports betting in Virginia. But the best deposit options for large wagers are by and large bank wire transfers, bitcoin deposits, and book to book transfers. These options are incredibly reliable, relatively fast, and most importantly, allow you to credit your account with large sums in a single transaction.
Bank wire transfers are going to take a little longer than any of the other deposit methods we mentioned, but there is no limit on how much you can deposit when you use this method, so it trades off rather well. Bitcoin transfers take minutes at most, but they have a lower limit than bank wires or book to book transfers. The limit is still one of the highest that a sportsbook will offer, though.
Book to book transfers allow you to take funds off of another sportsbook or online gambling site account. This transfer will only take moments and usually doesn't have a limit, which is great for players who enjoy having multiple accounts. It's also a great way to avoid withdrawal fees at one book when you transfer it into another account to play with. No matter which of these deposit methods you choose, they're all well equipped for helping you place large wagers while sports betting in Virginia.